This year Paris is the city host for one of the most anticipated fashion show of the year. Victoria Secret's Angels will walk down the runway on 30th November and the show will be aired on CBS on 5th of December. Waiting to see world's favorite models, the artistic concept of the show and collections, and extraordinary craftsmanship behind lingerie, wings, and accessories, here is what we know about the show so far.
Victoria's Secret Fashion Show 2016:
The Victoria's Secret Fashion Show isn't so much about showcasing the new underwear trends that we will all be wearing, but about putting on a fashion spectacle. This year's venue for the show is magnificent Grand Palais, historic site, exhibition hall and museum complex located at the Champs-Élysées. Surely the most challenging place thus far to put up a fashion show, it promises scenography like we haven't seen before at VS.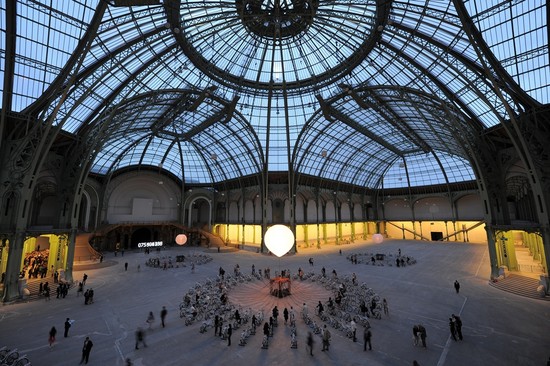 A lot of work goes into making this show happen, for the couture outfits alone needs months and month of designing, sketching and fittings to be made. The names of collections are The Road Ahead, Secret Angel, Mountain Romance, Pink Nation, Dark Angel, and Bright Night Angel and what is behind those names we will found out soon.
It is a mix of fantasy and real clothing.
This year's show is by numbers the biggest one, with 52 models in all, 18 of them walking the show for the first time — including bombshell Irina Shayk and Instagirl Bella Hadid. Jasmine Tookes would be wearing the Eddie Borgo-designed, $3 million Fantasy Bra.
Each year they have a line-up of chart-topping artists, and this year's performers are Lady Gaga, Bruno Mars, and the Weeknd.
Do not miss this holiday extravaganza if your need for glitter is real! 😉